click image below to launch video window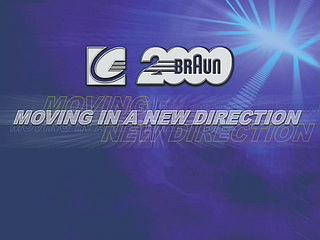 Braun Syncro Sales Launch (1999)
The Gillette Company/Braun in Boston needed a mobile sales pitch for sales representatives to take on the road in order to launch and sell the new Braun Syncro electric shaving system. This presentation was intended to be simple enough for the field reps to modify themselves, yet present an impressive message.
This is a Powerpoint 2000 presentation with embedded MPG movies. Braun provided the background image, and subsequent presentation design followed its lead.
Produced for Alternative Productions.