click image below to launch video window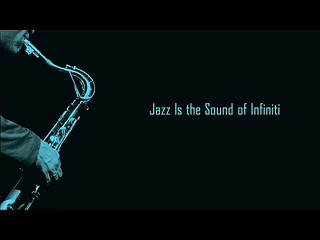 Infiniti Jazz Pitch (2007)
This Powerpoint 2003 presentation was the standup part of a sales pitch for Maritz Interactions, and was based on a Maritz-produced RFP. The Maritz art director designed key screens of the presentation, from which we developed the template, looping linked files and additional photographic elements. The Maritz art director also designed titles and other illustrated elements which we exported as images, in order to ensure that fonts would look exactly as designed. We worked with the Maritz creative director to ensure that the presentation worked with the loosely-scripted pitch, providing the proper mood and feel.
The presentation consists of the meain presentation file, three linked looping files accessed from within the presentation, and an embedded video.
Produced for Maritz Interactions.