click image below to launch video window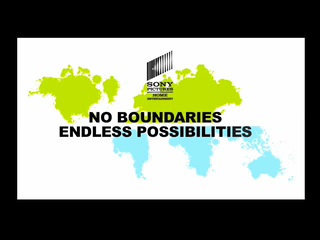 Sony Pictures Home Entertainment
Best Practices: Spain (2008)
This 16 x 9 Keynote presentation was part of the annual worldwide sales meeting for Sony Pictures Home Entertainment. Route 66 Productions had provided the client with a Powerpoint template, into which eight international groups entered their Best Practices data, from which we produced self-running Keynote files with custom edited soundtrack and embedded videos. Animation design was based on video openers which Route 66 had produced, to keep a consistent look and feel across the media types. Production continued onsite, and we provided the computer and operation services for the event.
The final deliverable was a wide-screen formatted DVD, containing all of the Best Practices reels, converted to video-safe high-quality Quicktime movies. These videos are being used by the end client as sales tools.
Produced for Route 66 Productions.