click image below to launch video window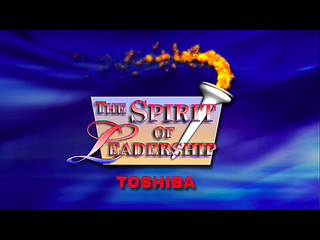 Toshiba Sales Conference (2004)
This Powerpoint 2003 presentation is part of the 2004 Toshiba Sales Conference. Backgrounds were designed by Martin Brinkerhoff Associates designers, from which we developed templates, title treatments, photo treatments and animation schemes for these elements.
The event was held in Las Vegas, and production continued throughout rehearsals and show days.
Produced for Martin Brinkerhoff Associates.