click image below to launch video window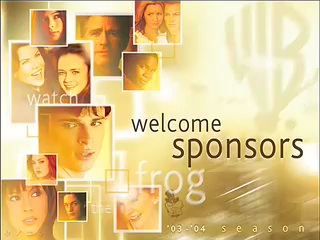 The WB Upfront (2003)
This Powerpoint 2003 presentation was created for the WB Television Network's annual Upfront sales event. The template was based on designs the network's print department had developed for advertising pieces, and contained artwork the newtork had developed for their sales purposes that we manipulated, exported and animated.
There was one week of production at the network's California offices, then four days of production and rehearsals in New York before the show.
Produced for Big City Productions.